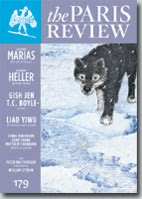 Paris Review, America's most respected literary journal is now available in EBSCO. Content begins with Volume 1, Issue 1 (1953) and continues through to the current issue.
Paris Review contains new fiction and poetry, essays, photographs and the famous 'Writers at Work' interview series. Access to EBSCI us available here.
Check the Paris Review website for more info about this great journal.