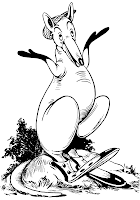 According to the first release of figures by the ABS from the 2006 census:
the most common family type in Australia was a couple with children. Just over 45% of all families, or 2.4 million families, fell into this group. The Australian Capital Territory and Victoria had the highest proportions of families in this group.
the average Australian was 37 (median age), although the average male was slightly younger (36) than the average female (37). Females outnumbered males – for every 100 females there were 97 males. These differences in ages and numbers occur mainly because women generally live longer than men.
The average Australian woman had given birth to 2 children (average number of children ever born, 1.7) so far in her life. However, older women (aged 65 years or older) had given birth to an average of 3 children (2.8). Women who had only recently given birth to their first child (that is, their first child ever born was less than 1 year of age and was counted with them at home) had a median age of 29.
Women do more than twice as many hours of unpaid domestic work. A little more than one in three women (35%) reported doing heavy amounts (15+ hours) of unpaid domestic work each week, compared to 12% of men.
About 1.88 million adult Australians aged 15–34 years live with one or both of their parents. Most of these people (1.58 million) are under the age of 25 years.
Young men were more likely to live at home with their parents than young women of the same age. Almost 62% of 15–24 year old men lived with their parents, compared to 55% of young women. Most people in the 25–34 year age group did not live with their parents, though this gender difference continued, with 14% of men in this age group living with their parents compared to 8% of women.
Just over 39% of males and almost 29% of females aged 15–19 years did no housework in the week prior to the Census. Of the people aged 15–19 who did nil hours of housework, 86% were dependent students or non-dependent children living with their parents.
The suburb of Pullenvale in Brisbane had the highest Internet connection rate of 92% for its occupied private dwellings, slightly ahead of the Canberra suburb of Fadden (91%) and the Brisbane suburb of Chapel Hill (91%).
Canberra's suburb of Forrest is the statistical local area with the highest concentration of adults (aged 15 years and over) with gross personal incomes of $2000 or more per week (24%), closely followed by the Shire of Peppermint Grove in Perth (also 24%).
Of people attending TAFE institutions and university, 52% and 57% respectively were women.
On Census night, 58% of Australian households reported that they had an Internet connection. Broadband was the most common type of connection (37%), close to double the proportion with a dial-up connection (20%).
For more fun facts from the 2006 census go to Media Releases and Facts Sheets on the ABS website.