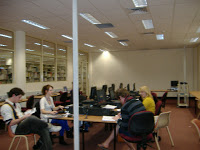 The new library training room on Level 1 of Bathurst library is now finished and open for business.
The room provides a much larger space for training than the old room on level 4, and is much more accessible for students and staff (no more stairs!). The room was designed to have a light and open feel, and contains both fixed computer terminals and lap top work areas.
The first official student training session was a success, and the students have already started making themselves at home.
This room is a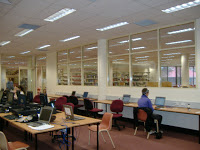 vailable to all library clients when not in use for training purposes.