August 18 to 26 is National Science Week 2007 and there's plenty to do to celebrate – why not check out some of the thousands of science resources available online or through the Library's catalogue? Here are a few suggestions to get you started:
Full text Journals
These, and many more, journals can be found in the Journals section of the Library Catalogue – type in the title and follow the links.
Nature
Trends in food science & technology
Trends in immunology
SportScience
Skeptic
Databases
Don't forget to check out CSU's databases pages, such as the Science and Technology databases page which lists science related databases including ScienceDirect, Wiley InterScience, CSIRO electronic journals, Australian Nuclear Science & Technology Information (ANSTI), and Agriculture and Natural Resources Index (ANR-Index).
Subject Gateways
The Subject Gateways on the Library Homepage are a great starting point for finding science related resources – select the field you're interested in (e.g. Science and Technology or Environmental Science) and you'll find links to databases, search engines, ejournals and reference material.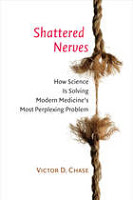 In the Catalogue
Here is a brief selection of science related books in the CSU Library Catalogue:
Survival of the sickest by Sharon Moalem
Young children: thinking about the scientific world by Marilyn Fleer (ed.)
Anatomy and physiology : from science to life by Gail W. Jenkins, Christopher P. Kemnitz and Gerard J. Tortora
Ethically challenged : big questions for science by Jonathan Mills (ed.)
Shattered nerves : how science is solving modern medicine's most perplexing problem by Victor D. Chase
Oxford Online Reference – This links to the Ebooks page, select 'Oxford Online Reference' to see a list of all available titles
Check out the Library Catalogue for thousands more titles to check out.Websites
Podcasts – (Paste this url into your RSS feed reader to subscribe or click on the link to pick an individual episode to listen to)
Blogs