CSU Library has subscribed to Books at Ovid, a collection of 150+ nursing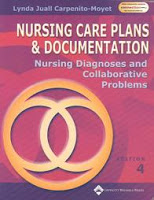 , health, ethics and psychology eBooks. The collection includes a number of textbooks and required course readings.
The Library team have bought five seats for the following titles. This means that five students can use these books simultaneously. All other titles are available for single use.
Primary Care
Cardiac Nursing
Nursing Care Plans and Documentation
Essentials of Complementary and Alternative Medicine
Manual of Laboratory & Diagnostic Tests
Fluid and Electrolyte Balance

Lippincott's Manual of Psychiatric Nursing Care Plans
Nutrition Essentials for Nursing Practice
Lippincott Manual of Nursing Practice
Pediatric Care Planning
Plumer's Principles and Practice of Intravenous Therapy
Lippincott's Nursing Drug Guide
Other titles in the collection include:
Psychotherapy for Children and Adolescents: Directions for Research and Practice
Anxiety, Depression, and Emotion
Cells, Tissues, and Disease: Principles of General Pathology
Cognitive Rehabilitation in Old Age
Emotions, Stress, and Health
Ethics and Research with Children: A Case-Based Approach
Handbook of Psychobiography
Harper's Illustrated Biochemistry
Histology for Pathologists
Helping Children with Autism Learn: Treatment Approaches for Parents and Professionals
Link between Religion and Health, The: Psychoneroimmunology and the Faith Factor
Thinking about Feeling: Contemporary Philosophers on Emotions
Handbook of Pathophysiology
Identifying and Understanding the Narcissistic Personality
Altered Egos: How the Brain Creates the Self
Biochemical Basis of Sports Performance
Access to this collection is available via the
CSU Library catalogue
. In keyword search enter words "electronic book" for a complete list of all CSU Library's eBooks. The Electronic Book collection can also be accessed via the CSU Library's
eBook site
. For the OVID collection, click on the link for
Books at Ovid
. This will link to a list of all of CSU's OVID subscriptions. Choose
Books at Ovid
from this list.
Need help using
Books at Ovid
? Contact the Library's
Ask a Question
help desk for assistance.