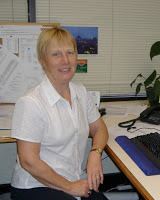 The 21st century has seen a proliferation of information resources driven by technology and a corresponding explosion in the amount of information available. The rise of the internet and the communications media has replaced traditional printed information resources with Google, wikis, blogs and 'infotainment' TV. Information has never been so easily accessible, yet the multiplicity of unfiltered information sources available creates unprecedented challenges for the information seeker. Reliability, authenticity and quality all need to be questioned and evaluated when selecting information. Easier said than done!
Information literacy is critical to learning at university and throughout life. The Library has many tools and resources to help students become effective seekers and users of information, or 'information literate'. Online resources such as "how to" podcasts, Smart Skills and database help guides are accessible at all times on the Library website and the information and liaison team are available to provide help online through Ask Us, or in person at each campus library. The information librarians also work closely with academics to embed online information literacy tutorials into subjects enabling students to learn seamlessly how to conduct searches and select suitable information for their assignments.
In recognition of the importance of Information Literacy to student learning the Library has recently appointed a new Information Literacy Coordinator, Miranda Mariette. Based at Bathurst, but working across all campuses Miranda will be working with the team of Information & Liaison Librarians to develop and implement information literacy training programs and she is also keen to talk to academics about integrating information literacy into the curricula. If you'd like to talk to Miranda about information literacy, email her at mmariette@csu.edu.au
For further information about the principles underpinning information literacy education at CSU take a look at the Australian and New Zealand Information Literacy Framework.