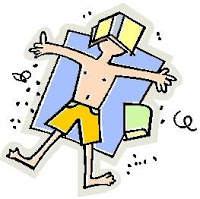 The summer break is nearly upon us – and haven't we all deserved it?! In preparation of the upcoming break, we are compiling a list of suggestions for summer reading and we need your help!
We would like to know:
one of your favourite books of all time, and/or
a great book you have read in 2007
In early January, we will devote a blog post to great suggestions for great books to read over the summer break.
Just a few notes….
The book doesn't need to be available through the CSU Library
We won't include your name on the blog (unless you specifically want us to)
For the great book you read in 2007 – the book doesn't need to have been released this year, just something you read this year
Email your suggestions to klamont@csu.edu.au or leave your suggestions as a comment to this post by clicking on the 'Comments' link under this post, by Friday 21st December.
We look forward to hearing your suggestions.