The Thurgoona Library has undergone a recent transformation due to the refurbi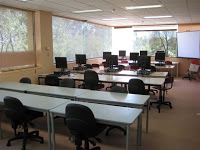 shment of the Gordon Beavan Building. Twenty laptop computers have been relocated from the student computer labs to the second floor of the Thurgoona Library. This has allowed for an extension to the library training lab which can now offer classes to 17 students rather than nine students previously. A further 12 laptops have also been placed on desks permanently outside the training lab thereby creating a small learning commons environment with close proximity to the Pharos printer.
Library staff have worked hard to weed, move and dismantle sections of the reference collection to make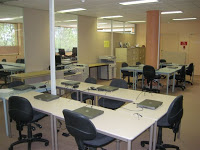 way for this new space. We are looking forward to having a lot more students making use of the library and this new Learning Commons facility.