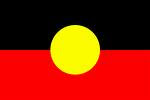 The federal government will make a formal apology to members of the [Australian] indigenous stolen generations on February 13.
Indigenous Affairs Minister Jenny Macklin announced the apology would be the first item of business for the new parliament.
Ms Macklin today said the apology was the "first, necessary step to move forward from the past".
"The apology will be made on behalf of the Australian government and does not attribute guilt to the current generation of Australian people," she said in a statement."
Read the rest of this article from The Age Newspaper
here
.
The "stolen generation" refers to Aboriginal children – mainly those of mixed race – who were removed from their families and sent to institutions run by churches or the state or who were adopted into white families during the last century. Some were snatched from their mother's arms. Others were taken under the guise of court orders or were removed by stealth. The removals were intended to integrate mixed-race children into white society. The practice was formally abandoned in 1969.
Christine King, from the Stolen Generations Alliance, said February 13 would be a historic and emotional day. "Older people thought they would never live to see it, so it's very important," she said.
Read the rest of this article by Barbara McMahon in
The Guardian
(UK) newspaper.
For more information on the Stolen Generation.
Find out more about this news story via Factiva, an index to Australian and International news. Access CSU's subscription to
Factiva
here.