United States presidential campaigns are free entertainment that America gives the world. Hundreds of millions of people across dozens of lands watch each improbable step and laugh, cry and cheer.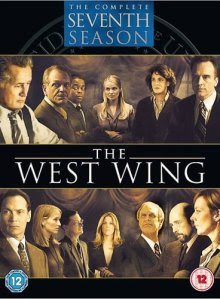 But it is more than just a reality TV show. It matters. Only 5 per cent of the world's population lives in the United States, but the outcome will affect 100 per cent of us. We don't get to vote, but we have a stake in the presidential election nonetheless.
We know that the choice of president will influence the likelihood of the US making war.
Australia has a keen interest in America's wars. We are the only country in the world that has fought alongside the Americans in every major war of the 20th and 21st centuries. When America goes to war, so, historically, do we.
CSU Library has a number of resources on the US presidential election system. A keyword search for
Presidents united states election
in
Library catalogue
lists many of these titles including books, documentaries and drama.
West Wing
(DVD, seventh series) starring Martin Sheen and Jimmy Smits gives a powerful 'behind the scenes' insight into the business of electing a new president.
Keep up to date with news and commentary on the US election process by accessing CSU Library's
News and Newspapers
gateway.