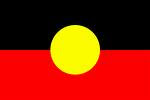 Tomorrow morning (13 February) , the Australia Federal Parliament will deliver an Apology to the Stolen Generations of Australia. You can watch the proceedings live on the ABC TV website.
The broadcast will run from 8:55am to 10:30am (Australian Eastern Daylight Time).
The broadcast will also be screened in each of the CSU Libraries.
Check
here
for more information about the Stolen Generations.