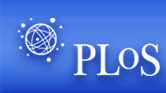 The Public Library of Science (PLoS) is a nonprofit organization of scientists and physicians committed to making the world's scientific and medical literature a public resource … everything we publish is freely available online for you to read, download, copy, distribute, and use (with attribution) any way you wish. PLoS is an interactive open-access journal committed to making peer-reviewed scientific and medical research freely available. PLoS produces a number of journal titles including:
Medicine
Biology
Genetics
Pathogens
Computational Biology
Neglected Tropical Diseases
All of their resources are peer-reviewed research, and they provide RSS feeds and email alerts, a Hub for Clinical Trials, a blog, and a 'search by subject' function. You can access this database from The Public Library of Science website.