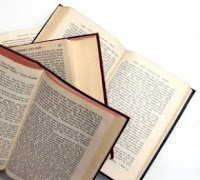 Last week we told you all about our Subject Support pages, and how they are a single point of access to all the Library resources you should need in your subject area. This week we'd like to show you some examples of what's available in specific subject areas, starting with the Education Subject Support page. Journal databases – With CSU Library's extensive collection of databases, you should find everything you need for your study needs. There are great education databases that will meet your assignment and research needs, including:
ERIC (Educational Resources Information Center)
A+ Education
CBCA Complete – Canadian business, current affairs, education and reference
Database on English Language Teaching for Adults in Australasia (DELTAA)
EBSCOhost (Education) – Selected EBSCOhost databases in the broad subject area of Education that include the option to a limit a search to scholarly/peer reviewed journals
Education Research Complete
InformaWorld – The leading provider of specialist information to the global academic & scientific, professional and commercial communities via publishing, events and performance improvement
International Children's Digital Library – Created by the National Science Foundation, the Institute for Museum and Library Services, and Microsoft Research, this database contains the full text of 5,000 children's books from all over the world, presented in the original languages in which they were published
MAS Ultra: School Edition – Full text of more than 700 popular US high school-level magazines. Includes Image Collection of 107,135 photos, maps & flags, color PDFs
Professional Development Collection – Scholarly education journals and reports.
Plus there are general databases that cover a wide range of topics, such as Academic Search Premier, Factiva (which integrates content from newspapers, Dow Jones newswires, business journals, market research reports, analyst reports and web sites), and SAGE Journals Online (covering all subjects), plus many more. Other useful resources
Our Selected Links, Professional Associations, and Blogs and Podcasts pages are collections of education-related links, professional associations, and blogs & podcasts that we think will be useful to your study – this is a growing area with more links to be added regularly, so if you know a link that should be on our list, let us know!