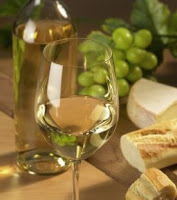 Last week we threw the spotlight on the Education Subject Support page, and since this week is NSW Wine Week we thought we'd show you some examples of what's available in the Wine & Food Sciences Subject Support page. With CSU Library's extensive collection of databases, you will find all sorts of great journal article that will help you complete your assignments. There are great Wine & Food Science databases that will meet your assignment and research needs, including:
AGRICOLA – US National Agriculture Library databases: NAL Online Public Access Catalog, Article Citation Database.
Agriculture and Natural Resources Index (ANR-Index) [2000 to Present]
Agriculture and Natural Resources Index Archive (ANR-Index Archive) [1975-2000]
Agriculture and Natural Resources Research (ANR-Research)
Agriculture and Natural Resources Research Archive (ANR-Research Archive)
Biological Abstracts [1995 – Dec 2001] & Biosis Previews
Commonwealth Agriculture Bureau International (CAB Abstracts) [1990 to Present] -Agriculture, leisure, recreation, rural sociology and tourism.
CSIRO electronic journals
DPI's Electronic LIbrary eXchange for Information Resources (ELIXER) -Dept. of Natural Resources & Environment, agriculture, mineral resources, conservation and land management.
Food Sciences and Technology Abstracts (FSTA) -Food science, food technology and food-related human nutrition literature. Coverage from 1969-.
Plus there are general databases that cover a wide range of topics, including ANZ Newsstand (Online newspaper service featuring full-text of Australian and New Zealand newspapers), Current Contents Connect (Tables of contents, citations and abstracts from all disciplines), TVNews (Australian free-to-air television news, current affairs, and selected documentaries, available as digitised video), plus many more.
Our Selected Links, Professional Associations, and Blogs and Podcasts pages are collections of Wine & Food Sciences-related links, professional associations, blogs and podcasts that will be useful to your study. This is a growing area with more links to be added regularly, so if you know a link that should be on our list, please let us know!