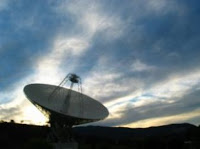 The Communications Policy & Research Forum is an annual event looking at areas such as ICT, digital media, telecommunications broadcasting, communications culture, Internet and e-commerce. The published papers from the most recent Forum, held on 24 & 25 September 2007, are now available in a single 370-page eBook in PDF format.
Can the media take criticism? Keynote address by Peter Manning
Three billion: What happens after we're all connected? Keynote address by Mark Pesce
Issues for corporates and regulators in Second Life and virtual worlds by Nick Abrahams
Development of a survey instrument to investigate household broadband adoption by Peter Adams
Broadband: Towards understanding users by Trevor Barr
Digital TV policies in the UK, US, Australia and Italy by Cinzia Colapinto & Franco Papandrea
Wireless for rural broadband by Reg Coutts
Public Service media by Kim Dalton
Journalists and online media by Lee Duffield
The benefits of closing analogue TV broadcast, and its potential effect on other communications policies by Alex Encel
A citizen journalism primer by Terry Flew
For more information about the Forum and the papers, check out the Network Insight website, or access the full document here.