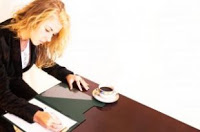 The Equal Opportunity for Women in the Workplace Agency has released a new report looking at women's career aspirations and attitudes toward their workplaces. You can download Generation F: Attract, engage, retain here. The EOWA website also has a range of fact sheets related to this report, including:
a summary of key findings
mythbusters
research methodology
and much more.