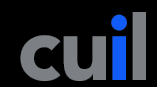 Cuil (an old Irish word for knowledge – pronounced 'cool') is the latest search engine to challenge Google's title as biggest search engine. The search engine's creators (ex-Google employees according to the New York Times) claim that Cuil searches across more webpages than any other search engine—"three times as many as Google and ten times as many as Microsoft." Here's a little of what Cuil has to say about how their search engine will revolutionise searching:
"Rather than rely on superficial popularity metrics, Cuil searches for and ranks pages based on their content and relevance. When we find a page with your keywords, we stay on that page and analyze the rest of its content, its concepts, their inter-relationships and the page's coherency. "Then we offer you helpful choices and suggestions until you find the page you want and that you know is out there. We believe that analyzing the Web rather than our users is a more useful approach, so we don't collect data about you and your habits, lest we are tempted to peek. With Cuil, your search history is always private." [Text from the Cuil "about us" pages]
Try Cuil for yourself, and stay tuned for future developments.