The short list for the 2008 Prime Minister's Literary Awards, has been announced! This post will highlight the shortlisted works and, where possible, provide a link to the book in the Library Catalogue. Click on the book's title to read more about this work or click on the Check Availability link to find the book in the Library Catalogue.
Short list: Fiction
"The seven short-listed fiction books include works in prose, a compilation of short stories and one work in verse. Among the short list are writers whose distinguished careers have spanned decades as well as debut authors whose careers are just beginning." [Text: Arts & Culture website]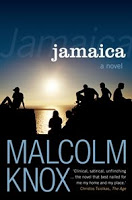 Burning In by Mireille Juchau – A young woman translates the emotional distance from her mother, a Holocaust survivor, into her own passion for photography. A beautifully written psychological novel. Check Availability
El Dorado by Dorothy Porter – There is a serial child killer stalking the streets of Melbourne. He kills his victims gently and places a gold mark on their head. The mark of El Dorado. He doesn't kill because he hates children, but because he loves them. He believes in Childhood Innocence, and he will kill to entomb them there… Check Availability
Jamaica by Malcolm Knox – Welcome to Jamaica, have a nice breakdown . . . A group of 6 friends converge on the fabled island of Jamaica to compete in a marathon relay swim across treacherous water. Compulsive reading from an unflinching observer of fallibility, hypocrisy and thwarted ambition. Check Availability
Sorry by Gail Jones – In the remote outback of North-west Australia, English anthropologist Nicholas Keene and his wife Stella raise a curious child, Perdita. Her childhood is far from ordinary; a shack in the wilderness, with a distant father burying himself in books and an unstable mother whose knowledge of Shakespeare forms the backbone of the girl's limited education. Check Availability
The Complete Stories by David Malouf – David Malouf's imagination inhabits shocking violence, quick humor, appealing warmth and harsh cruelty with equal intensity. He shares tales of bookish boys, taciturn men and intimate stories of men and women looking for something they seem to have missed, or missed out on. Check Availability
The Widow and Her Hero by Tom Keneally – When Grace married the genial and handsome Captain Leo Waterhouse in Australia in 1943, they were young, in love – and at war. Like many other young men and women, they were ready, willing and able to put the war effort first. They never seriously doubted that they would come through unscathed…
. Check Availability
The Zookeeper's War by Steven Conte – It is 1943 and each night in a bomb shelter beneath the Berlin Zoo an Australian woman, Vera, shelters with her German husband, Axel, the zoo's director. Together, Vera and Axel struggle to look after the animals through the air raids and food shortages of war. Check Availability
Short list: Non-fiction
"The judges selected the seven short-listed books because of their originality, rich detail and clarity of writing. Included in the short list are histories born from meticulous research, engaging accounts of survival and moving stories that resonate long after the book has been closed." [Text: Arts & Culture website]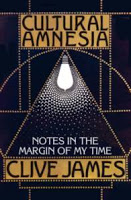 For more information about this award, visit the Australian Government's Arts and Culture website.