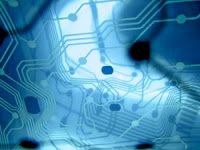 The Times Higher Education recently published an interesting article discussing 'transliteracy' and the divide between academics and transliterate students.
"Academics at De Montfort University are researching the nature and impact of a new kind of literacy: the sharp end of modern communication known as "transliteracy". The term describes the ability to read, write and interact on a range of platforms. Think of the media's teenage stereotype, a young girl watching Hollyoaks on television while simultaneously discussing its plotlines on the social networking site Facebook, listening to music on MySpace and texting her friend to discuss home study. "The term "transliteracy" was coined by Alan Liu, a professor in the English department at the University of California, Santa Barbara, whose research on the subject is being carried out across University of California campuses. The project will establish working groups from across academic disciplines to study online reading and shared technology."
You can read the rest of this article on The Times Higher Education website.