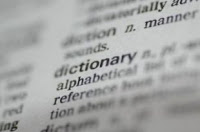 In the tradition of the Oxford English Dictionary, the Australian National Dictionary Centre – a joint initiative of the Australian National University and Oxford University Press – published The Australian National Dictionary: A Dictionary of Australianisms on Historical Principles in 1988.
Oxford University Press has been publishing in Australia since 1908 and, in recognition of this milestone and as a symbol of gratitude to the Australian people, The Australian National Dictionary has been made available online for free.
For everything you ever wanted or needed to know about Australianisms, visit the 'A Gift to the Nation' website.