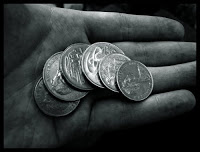 If you fill out the Library's Survey, you would be in the running for plenty of spare change. Three prizes of $150 are up for grabs, but time is running out! There are only a few days left to tell us what you think of your CSU Library! The survey will end TODAY (Friday September 5), so make sure you're in the draw to win.
Is there something that really irks you about the Library? Do you love something that we do? What would you change about us if you could? We need to know what you think of us so that we can do less of what you don't like and more of what you do. Remember, it's your library so what you think really matters, and your feedback makes a difference.
You'll find the Library Survey on the Library website.