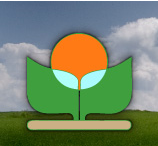 The 14th Australian Society of Agronomy Conference – Growing Australia's Future – is currently underway in Adelaide. At this conference, Australian agronomists will address the big challenges facing agriculture, including climate change and variability, uncertainty over energy supplies and resource use efficiency.
This article about an address at the conference was published on the CSIRO's website and is definitely worth a look:
"In a keynote address to the Australian Society of Agronomy Conference, the Director of CSIRO's Agricultural Sustainability Initiative, Dr Brian Keating, said there is evidence that rates of increase in agricultural productivity are easing both in Australia and overseas.
""This is happening at a time when demand for additional food and fibre production has never been higher and supply is increasingly constrained by the availability of land, water, nutrient and energy resources and the more recent diversion of food crops to biofuels programs," Dr Keating said." You can read this article on the CSIRO website.
This is another article relating to the conference which is worth reading:
"Australian researchers say biofuels made from the stubble left over from harvesting grains could replace around one fifth of the volume of petrol used in Australia. "Dr Michael Dunlop of CSIRO Sustainable Ecosystems in Canberra and colleagues will report their findings at the Australian Society of Agronomy Conference in Adelaide this week. "Dr Dunlop says based on 2001 figures, the 10 main grain crops of Australia produce about 65 million tonnes of stubble."
You can read the rest of this article on the ABC News website.
The papers from this year's conference will be made available after the conference closes, we will post the details once they become available.