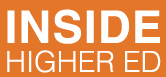 This article, featured in Inside Higher Ed, looks at the spread of universities across traditional country boundaries into new academic territory. It begins by looking at the case of Malaysia's Limkokwing University of Creative Technology's move into Britain, but then goes on to look at similar moves from another 60 Universities from 24 Countries.
"When officials in Britain discuss the arrival of newcomers from Southeast Asia to the local academic environment, any hesitation in their conversation is not about visiting lecturers or foreign students from the region. It's about the surprising identity of the latest international university now operating in their midst.

"From Malaysia to Mayfair," as a headline in the British newspaper, the Independent, recently declared about Limkokwing University of Creative Technology's journey from the developing world to one of London's toniest neighborhoods, where the country's first non-American foreign university is now "sending out shivers" in to the traditional world of British higher learning."
You can read the full article on the Inside Higher Ed website.