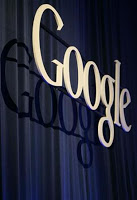 Google has reached a landmark legal settlement with authors and major publishers that paves the way for readers to search through millions of copyrighted books online, browse passages and purchase copies.
Under the terms of agreement, reached after two years of negotiations, the Authors Guild and the Association of American Publishers (AAP) agreed to drop their lawsuits against Google over its Google Book Search program.
As part of the settlement Google will pay $125 million to create a Book Rights Registry, where authors and publishers can register works and receive compensation from institutional subscriptions or book sales.
The service invites comparison to the iTunes revolution, and is being hailed as a key moment in the evolution of electronic publishing.