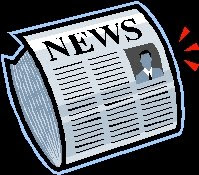 The CSU Library provides staff and students with various ways to access current and archived issues of the SMH:
· Factiva and ANZ Newsstand. Factiva indexes international newspapers (1980's – current), and ANZ Newsstand indexes Australian and New Zealand newspapers (mid 1990's – current). Both can be accessed via the Journal Databases page of the Library website and can be used to search the SMH. A Watch-It! Tutorial is available to help search Factiva.
· The
SMH
website can be accessed for current articles.
· SMH Archives. Search for articles, pictures and advertisements (1955-1990). Material can be viewed in the full context and layout of each page as it was originally published. Access via the
Journal Databases
page. Select Access Archive to search the full-text. Please note: CSU has only one licence, when that is in use CSU users will see an invitation-to-subscribe screen.
· In 2009 the National Library of Australia intends to provide access from 1831-1954, so stay tuned.
(Please note: A Microfilm and CD-ROM of the SMH is available for varying dates at different campuses).
Enjoy reading one of Australia's great daily newspapers!! If you need further assistance please contact the Library.