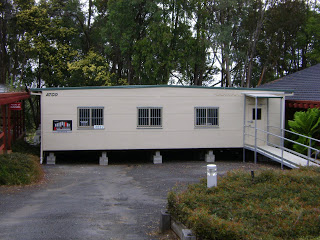 Over the weekend of the 22-23 November the Orange Library staff and a team of removalists relocated the Library to its new temporary home. We had crossed our collective fingers for a sunny weekend and ended up with high winds, snow, rain, mud and cold. Delightful!
The temporary Library is located in two buildings – a demountable and C3 (adjacent to the demountable). The demountable building contains most of the collection, the help desk, printing and photocopying and limited seating. Lindy, Rebecca, Mike and Helen are located in this building.
C3 contains a student space (pictured below) complete with computers and tables, and a separate workroom containing some collection (available on request), a storeroom, the Library videoconference room and staff working spaces. Hanne, Tabitha, Josh (and Lindy sometimes) are located in this area.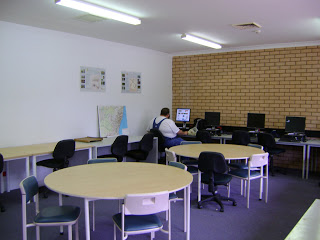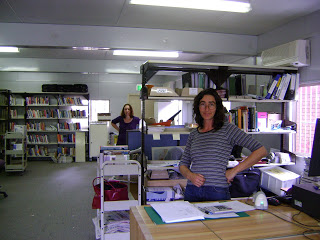 Not sure where the 'new' Library is? Check this map http://www.csu.edu.au/about/maps/pdfs/csu-orange.pdf – the demountable is located between buildings H and C3. Why not drop in and say hello!