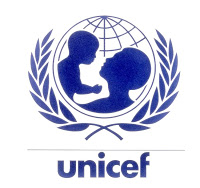 A new report by the United Nations Children's Fund (UNICEF) has ranked Australia's childcare system the third worst in the developed world. The report, which was written by UNICEF'S Innocenti Research Centre in Italy, ranked the top 25 developed countries on their approach to early childhood services.
Australia meets just two of the 10 benchmarks considered essential to protect children in their early formative years.
The report, The Child Care Transition, says poor quality care "has the potential for both immediate and long-term harm" to children, and warns that some countries provide childcare "in an ad hoc way with minimal assurances of quality".
This report comes on the back of the recent ABC Learning Centre collapse, with 55 centres closing within the next 3 weeks.
Education Minister Julia Gillard says the Government is moving to address serious shortcomings in Australia's childcare and early childhood education systems.
"We've entered new arrangements with states and territories to have universal access to preschool where the children are in childcare or being taken to kindergarten or preschool – wherever they're cared for they will get the benefit of early learning programs," she said.
Click here to download the full report.