CSU Library is celebrating the Chinese New Year. And what better way to bring in the Year of the Ox, than by immersing yourself in Chinese culture with these fantastic books and DVDs from CSU Library.
Jian gui [videorecording] "Wong Kar Mun, a Hong Kong woman who has been blind since the age of two, receives a corneal transplant that now allows her to see. But as she adjusts to being able to interpret the world visually, she also notices figures that no others can see. As these figures become more sinister and threatening, she realizes that she is now able to see the dead. The inability to stop seeing these figures drives her to the point of near insanity. In trying to help her, her therapist takes her on a journey to Bangkok to find the donor of the corneas, a woman who was psychically gifted but ended up being driven to suicide." Check Availability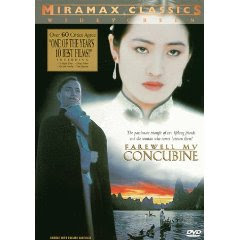 Farewell my concubine As sprawling and colourful as China itself, this awe-inspiring drama centres on the incredible lives of two stars from the Peking Opera, who find themselves hopelessly entwined in the turbulence of 20th century China.
Check Availability
Crouching tiger, hidden dragon Set in 19th century China, this film follows two martial-arts masters Li Mu Bai and Yu Shu Lien as they battle against evil forces to regain the stolen Green Destiny sword and defeat long-time foe Jade Fox. To succeed they must overcome an unknown warrior, the supremely-skilled Jen, who is fighting against an arranged marriage. In the process Li is torn between his deep and long-denied feelings for Shu, and his wish to tame and teach Jen. Check Availability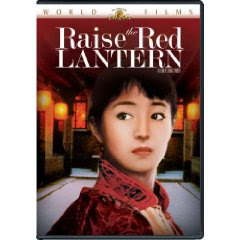 Raise the red lantern The story of a wealthy man in 1920's China and his four concubines. Check Availability
The Living festivals video series Contents: Programme 1 – Chanukah (10 min.) – Christmas (10 min.) – Chinese New Year (10 min.) – Passover (10 min.) – Easter (10 min.) — Programme 2 – Succot (15 min.) – Divali (15 min.) – Guru Nanak's birthday (15 min.) Check Availability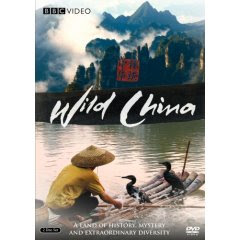 Wild China "For the first time in a century, China is opening up to the world. This new six-part series gains unprecedented access into a most enigmatic of countries, to reveal a land of astonishing complexity. High definition cameras capture unique images of mysterious creatures and diverse human communities that live in China's varied landscapes. The glittering peaks of the Himalayas, the world's highest mountain range, tower over the desolate Tibetan plateau. Deserts range from searingly hot to mind-numblingly cold. Rivers roar through steep-sided gorges and cascade down forested waterfalls. Emerald rice paddies form a glistening patchwork between clusters of egg-box hills. Flocks of cranes migrate along a coastline studded with bustling high-tech cities. Steaming jungles harbour wild elephants, colourful birds and strange tropical flowers. Journey through this breathtaking place, from the Himalayas to the barren steppe, the sub-arctic to the tropical islands, and discover the cultural diversity of China and the mysterious, beautiful, wild and rare creatures which live there". Check Availability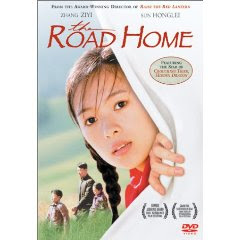 The road home Telling the love story of a beautiful girl and a humorous teacher. After the husband dies, the wife recalls their merry days. Check AvailabilityChinese New Year : festival of new beginnings / by Terri Sievert. A brief description of what Chinese new year. Check AvailabilityThe fisherman and the cormorants / by Gerald Rose. A fictional explanation of why the chinese use cormorants to fish with on the Li River. Check Availability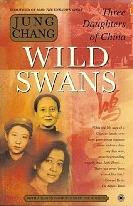 Jung Chang Wild Swans: Three Daughters of China. Through the lives of three generations of women, this book tells the story of 20th-century China. The book begins with the author's grandmother in 1924, continues with the experiences of the mother and finishes with the daughter – who grew up during the Cultural Revolution.Check Availability
A Golden treasury of Chinese poetry / translated by John A. Turner, with notes and Chinese texts ; compiled and edited by John J. Deeney, with the assistance of Kenneth K.B. Li and Chu Chiyu. Check Availability
The Columbia book of Chinese poetry : from early times to the thirteenth century / translated and edited by Burton Watson. Check Availability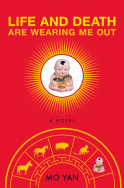 Life and death are wearing me out : a novel / by Mo Yan ; translated from the Chinese by Howard Goldblatt. "Life and Death are Wearing Me Out opens in hell on January 1, 1950, nearly two years after Mao Zedong's Land Reform Movement overturned the traditional order of rural China. For those two years, Lord Yama, king of the underworld, has submitted Ximen Nao, a landowner known for his uncommon kindness to all who worked his land, to every possible torture to make him admit the charges that led to his execution at the hands of newly empowered peasants. But even after being fried alive – the ultimate torture in hell – Ximen Nao continues to proclaim his innocence."Check AvailabilityRed Sorghum / by Mo, Yan "Red Sorghum is a novel of family, myth, and memory, set during the fratricidal barbarity of the 1930s, when the Chinese battled both Japanese invaders and each other. [It is] narrated by a young man at the end of the cultural revolution who tells the stories of his father, Douguan; his granddad, the most ruthless and infamous bandit and guerrilla commander in the region; and his grandma who fell in love with the commander when he raped her in the sorghum fields, only three days after her arranged marriage."
Check Availability