The Federal Government has announced and 'Education Revolution' worth $14.7 billion, in an effort to boost the economy. This project involves:
Build or upgrade large scale infrastructure, such as libraries and multipurpose halls in every primary school, special school, and K-12 school in Australia.
Build around 500 new science laboratories and language learning centres in high schools with a demonstrated need for upgraded facilities.
Provide up to $200,000 to every Australian school for maintenance and renewal of school buildings and minor building works.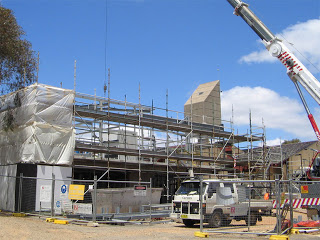 For full details of this package are outlined in a press release from Federal MP Julia Gillard.