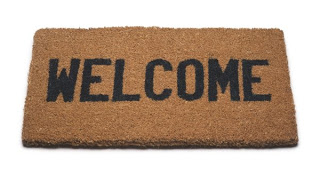 The CSU Library team would like to welcome all the new students!
Don't believe the stereotypes about Libraries. Yes, CSU Libraries have books and journals to support your studies, but we also have novels; the latest films, docos and TV shows on DVD. Visit the Catalogue to find your favorites.
Online resources, such as journals, ebooks, online reference and subject support guides are all available through the CSU Library website, Your Library – Anywhere, Anytime.
For internal students, we have quiet places to study, discussion rooms for practicing presentations, laptops for loan, and plenty of space to just hang out and have a coffee with friends.
For distance education students, we can provide you with photo copies, or send out books and dvds to your home address.
We want you to do well in your studies, and while Google & Wikipedia are useful in everyday life, skilled information seekers, who can effectively utilise reputable journals, books, encyclopedias and multimedia, are more likely to succeed in their studies. To help you find your way, we'd like to present your Library Survival Toolbox – a one-stop shop to your Library.
Most importantly, the Library is accessible. If you need help with a library-related issue, don't hesitate to contact us. Call us on 1800 808 369, instant message using our Live Chat, drop in and see us at an Ask Us! desk, or fill out a Web Form and we'll get back to you.