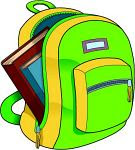 Need help with your assignment? Not sure where to start? The Library has created Subject Support pages on the Library website.They can be found under "find information" on the Library homepage. Simply select your subject area to get started.
The subject support pages have been designed with you, the user in mind. They are a single point of access to all the Library resources you should need in your subject area. In order to simplify the process, they are set out in four logical steps to assist you in finding all the information you need to complete your assignment.
Firstly there is help with creating your search strategy by defining your topic.
Once you have your search terms in mind, you can then move on to search the library catalogue for resources such as books, ebooks and dvds.
The next step is to locate journal articles, using your search terms. This step will take you to the Library journal databases that are relevant to your subject area, as well as an option to search more general journal databases.
If you require more resources, you can then browse our recommended internet sites. These have been carefully selected by librarians to ensure that they are quality sites.
Finally if you need help with referencing, checking if an article is peer reviewed, finding statistics, using Endnote or finding a Government department or agency we have also included links to these resources.
As well as links to blogs, podcasts and professional associations, so that you can stay up to date with what is happening in your area of study.