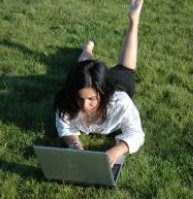 In 2008, EBL allowed us to access its total eBook library without CSU having to purchase all of the titles, by giving CSU both short term access to all titles, and permanent access to purchased titles.
The short term access to all titles incurs a hire fee each time a student opens an eBook. While this loan method has been a great success, the high number of hits combined with the drop in the Aussie dollar has created a budgeting problem for the Library.
The Library has made the decision to discontinue 'short hire access' to prevent EBL's access fees using up the Library's funding for eBook purchases.
Access to all purchased eBooks will remain, and the Library will continue to add a selection of EBL books to the collection. Only the short loan access to the total EBL library will be affected.
Visit the eBooks page for more information on collections available through the Library.