Having staved off the threat of Cuil, Google is beginning to roll out a new set of search tools in their quest to deliver the perfect search.
Google Search Options allows users to refine, filter and view results in a different way. Want to limit your results to the past 24 hours? No worries. Want to limit your results to forum postings only, or video content? You can do that too. Google Wonder Wheel also allows you to dynamically narrow your search, using a smart keyword generator. Just click on the 'Show Options' link on the results page.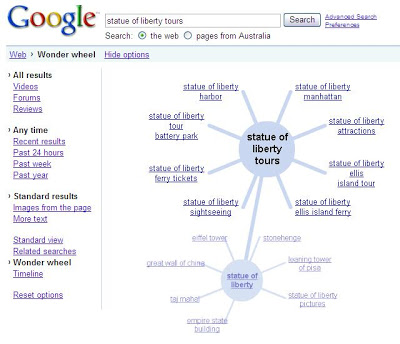 Launching within the next month or so is Google's response to the ambitious WolframAlpha search engine, Google Squared. Google Squared takes data from the web, and presents it to the user in the form of a spreadsheet. In the market for a new 'medium sized car'? Google Squared will provide you with comparison of 'medium sized cars' based on any criteria that it can find on the web. Prices, colour availability, engine size etc will all be instantly comparible and presented for you, without doing the leg (or finger) work yourself.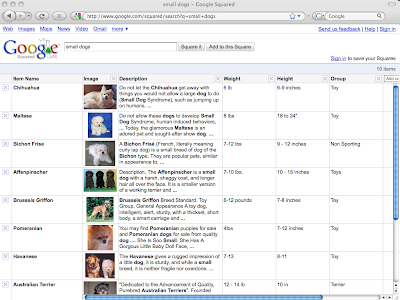 The perfect search? Time will tell.