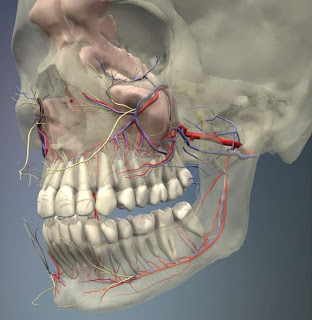 Primal Pictures is an online interactive resource that provides a multimedia overview of human anatomy.
Primal Pictures Dentistry, also called 3D Head and Neck Anatomy for Dentistry, is the Dentistry module of Primal Pictures, and includes 3D modelling of more than 100 views of the key anatomy for dentistry. Views include oral and nasal cavities, dentition, individual teeth in 3D and cross section, nerves, larynx and pharynx, sinuses, the eye, and the brain.
The resource also features MRI images, photographic slides, movies and animations, and specialised clinical content which includes 3D views of progressive dental conditions such as caries and gingivitis, and interactive 3D nerve views of intraoral injections.
A clinical text section covers a range of subjects in a subject guide format under the headings of embryogenesis, examination, teeth, dental anaesthesia, spread of infection, face, joints overview, and pterygopalatine fossa.
Please note:
CSU's listing of Primal Pictures Dentistry links to an introductory Ovid screen which lists the various modules of Primal Pictures. Look for and click on the Dentistry heading in the right column, marked by a green tick.
If you have previously used Primal Pictures (the full resource), you might find that the link to Primal Pictures Dentistry takes you to the full resource. You will need to clear cookies to resolve this.