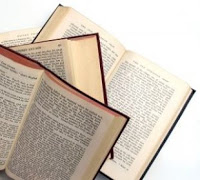 Would you like access to extra textbook material in your subject area?
Check out our new eTexts Collections page! It's a useful list of selected websites offering freely available electronic texts that may not be found in the CSU Library catalogue.
Covering a wide variety of topics, these eTexts collections are organised into categories of General, Arts, Education, and Sciences.
Two of these resources, Connexions and Flat World Knowledge, contain material which represents an exciting new trend in textbooks called "open textbooks". Open textbooks are collaborative endeavours by experts in various fields to produce open access educational content. With the cost of textbooks rising to unaffordable levels, this may provide one lower-cost digital solution in the future.
You can find eTexts Collections via the eBook Collections tab on the Library's eBooks web page.