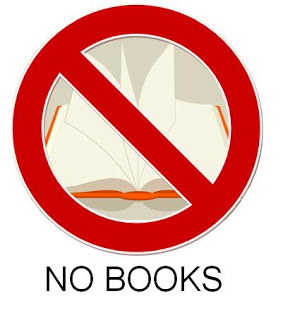 "When I look at books, I see an outdated technology, like scrolls before books"
James Tracy, Headmaster of Cushing Academy in Ashburnham, Massachusetts has decided that books no longer have a place in his school's library. They are discarding over 20,000 items, and spending $500,000 (US) to create a 'Learning Center' complete with flat screen TVs, laptop friendly carrels, and over a dozen eBook Readers.
Not even the reference desk is safe; in it's place will be a coffee shop, complete with $12,000 (US) cappuccino machine.
"Instead of a traditional library with 20,000 books, we're building a virtual library where students will have access to millions of books" says Mr Tracey.
To read the full story, visit the Boston Globe
Let us know what you think. CSU Library has over 635,000 items (not including journals). How would you feel if they were suddenly gone?