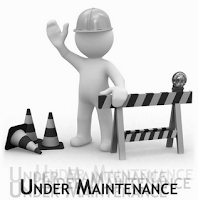 Due to the ongoing problems that the CSU Library Catalogue has been experiencing, urgent maintenance will be carried out this week.
As a consequence, the Library Catalogue and associated services will be unavailable from 8.00pm Thursday 12 November to 8.00am Friday 13 November (AEDT).
The services that will not be available during this time are:
Catalogue
SmartSearch
InfoSkills@CSU
SFX
eJournals
CRO
The Library staff and our system partner UNILINC apologise for the inconvenience this will cause.
Please consider the following methods of locating information.
Journal Databases can still be searched individually, however the SFX links between databases will not be working.
eBook Collections other than James Bennett can be searched individually. Try a keyword search in EBL for material, or use some of the more subject specific collections.
Libraries Australia will allow you to search for material held in the CSU Libraries.

Use the in the Advanced Search tab, choose 'Library Symbol' as a search option and enter NCSU?. The '?' is required in order to include all CSU campus libraries in your search.

You can then submit requests for books held by the CSU library using the Ask a Question web form.
GoogleScholar will indicate whether the full text of articles might be freely accessible by a green arrow, however the csu.edu.au SFX links will not be active.
GoogleBooks can provide previews of many current, scholarly works.
Thank you for your understanding and patience in this matter.