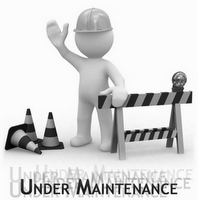 The Library is upgrading the Library Management System (Aleph) to improve services to staff and students. Work on the upgrade will commence on Sunday 6th of December and is due to be completed on Thursday 10th of December.
The library catalogue will be unavailable between 5pm Sunday 6th of December and 8am Monday 7th of December.
Until Thursday 10th, users will NOT be able to access their library record [My Library Record], renew loans or request books via the catalogue during this period. If you wish to request books or renew loans during this change over period, please contact your campus Library, where library staff will manually process requests
Freecall from landlines within Australia: 1800 808 369
Ask a Question Web Form
Bathurst: +61 02 6338 4723
Orange: +61 026365 7593
Wagga Wagga: +61 02 6933 2343
Albury-Wodonga: +61 02 6051 9812
Dubbo: +61 02 6885 7305
Ontario: +1* 905 333 4955
We apologise for any inconvenience during this change over period.