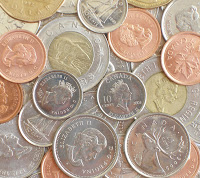 Lending services now cease at $100 of fines/charges rather than $10. Any Library charges can now be paid the day after Library items have either been renewed or returned. There are a variety of options for paying overdue fines. Cash payments can no longer be made in the Library. Further information can be found on the Student Payment Methods page.
Note: Ontario students need to contact their campus Librarian. For any fines accrued on St Marks items please contact St Marks.
Loans can now be renewed even after they have accrued fines – Fines are still payable but you can now renew overdue items. Go to My Library Record via the Library Catalogue. Items with hold requests for another patron still need to be returned.
Library notices
– Overdue notices will be sent by email when items are 1 day and 7 days over due.
– A bill to replace the item will be emailed at 14 days overdue. New charges to replace items in 2010 can be found on the "2010 Other Fees and Charges" document on the Student Fees Page.