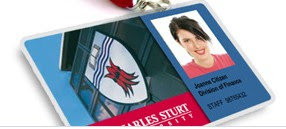 It's important for Distance Education students to have a current CSU Card as you need it to borrow from the Library and to use many of our online resources & services.
For information about your CSU Card click here.
If you haven't yet received your CSU Card you should check with Student Administration as you may need to submit an application form, and photo, to ensure you receive your CSU Card.