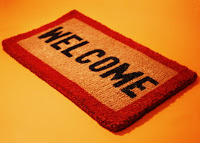 Library staff would like to welcome all Residential School students on campus.
We are committed to enhancing your learning experience, so while you're on campus call in to:
borrow books (remember to bring your CSU Card)
talk with staff to learn how to access scholarly information resources
have your information questions answered
The Library is open session hours during your Residential School, and virtual Ask a Librarian services including chat, telephone, forum, web form are also available.
The Learning Commons 24/7 zone provides access to computers and printers, and wireless internet.
We look forward to seeing you in person and enhancing your Residential School experience.