Session 1 is looming so it's time to get organised!
Visit
the Library on campus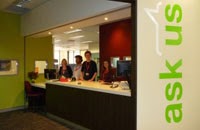 If you are an on-campus student, live nearby, or visiting for residential school, come in and see what resources are available.
Find out where the library is on the different campuses: look through the different campus maps.
Take an Orientation Week Library tour.
Ask the friendly staff for assistance.
Not sure when we are open? Go to the Opening Hours page
Can't come for a visit or not sure what is in the library? Watch the online campus library tours.
Ask for help
Not sure where and how to start looking for study resources?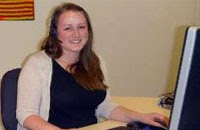 Friendly and quick assistance is available a few different ways:
Ask a Librarian: Phone – call 1800 808 369
Visit the Ask Us desk in person
Go to the Opening Hours page for Phone and live Chat operating hours
Kick Start Your Studies Part 1
Kick Start Your Studies Part 2
Kick Start Your Studies Part 4