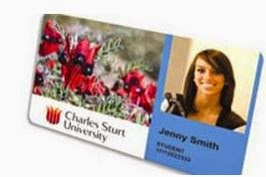 Did you know that applying for a CSU student card can be completed online?
Details for applying for your CSU Card and how to submit a photograph online can be found at CSU Card.
All you need to do is submit your photograph after you have accepted your offer, and once the photograph is processed by CSU staff, you will have a complete Library record after 24 hours.
To apply:
You will need a digital photo, less than 200kb in size, saved as a JPG file.
The image must clearly show your entire face, with a neutral expression, and head, without obstructions (such as sunglasses, hat, etc).
Log into the Student Self Service Portal and select the CSU Card Photograph tab and upload your photo.
Or, you can have the option of mailing in a CSU Card application form with a printed passport-sized photo attached.
As a Distance Education (DE) student your CSU card will be posted to you using the mailing address on file. Once your CSU Card is raised you will have a complete Library record and as well as the access to the usual online resources you can*:
Request books (free postage to and from the Library within Australia)
Request digitised copies of book chapters from the Library (within copyright restrictions)
Have photo ID for examinations
Have access to on-campus buildings during Residential schools, and
Put money on your card for Print/Copy/Scan facilities on-campus.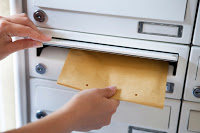 Free postage within Australia