Library staff would like to welcome all Residential School students on campus. CSU Libraries are open during residential schools (18th June – 6th July) and staff will be here to help you. Check out our library opening hours, as we vary from campus to campus.
We are committed to enhancing your learning experience, so while you're on campus call in and our friendly staff can help to: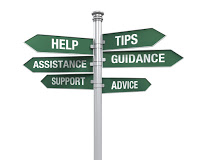 And so much more, all you need to do is Ask Us!
The Learning Commons 24/7 zone provides access to computers, printers and wireless interest. Remember to bring your CSU card, so you can access the 24/7 zones, for Print/Copy/Scan services and borrow from the library. Haven't applied for your CSU card yet? Apply online today.
To keep up-to-date with what is happening in the library, follow is on one of our social media channels.
Travel safe and we look forward to seeing you in person to enhance your residential school experience.