The appointment of Lachlan Macquarie as Governor of NSW in 1809 was the beginning of the expansion of the NSW penal colony, that resulted in the discovery and settlements of many cities and regions such as the Northern Rivers, the New England area, the Blue Mountains and Australia's first inland city Bathurst.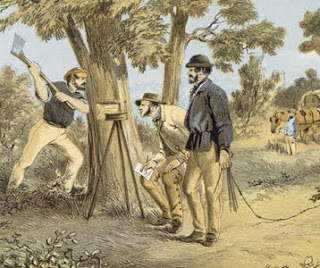 With the Museum of Sydney's 1810: Expanding Sydney exhibition currently on show, the NSW Land and Property Management Authority (LPMA) has launched a virtual exhibition to match, based on digitised archive materials from Governor Macquarie's era.
For Australian history buffs, the LPMA Baseline portal is fantastic resource for viewing historical collections, cultural heritage sites and archival projects. The 1810: Expanding Sydney virtual exhibition is just one of many dynamic presentations featured on this site.