Friday 21st May 2010 marked the 30th anniversary of the release of the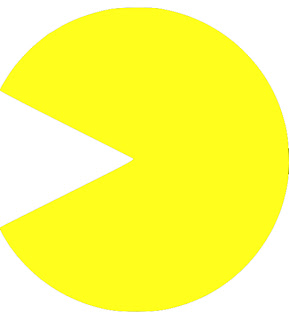 most successful coin-operated game: Pac-Man. To celebrate, Google released a tribute to Pac-Man, which was a fully playable, 256 level replica available from their homepage.
While some are lamenting the lost productivity that having Pac-Man playable from Google (4.82 million hours!), I would like to celebrate Pac-Man's acheivements, and highlight some of his finest moments and references from pop-culture.
Pac-Man the cartoon was released in 1982, and was the first cartoon to be based off a video game character.
Pac-Man-ia was running wild – even scoring a Top 10 single, Buckner & Garcia's 'Pac-Man Fever'.
In 2003, Scrubs proved that Pac-Man-ia never really left, and that even Ms Pac-Man was worth dropping some coins into.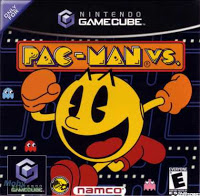 Also in 2003, while Playstation and Xbox previewed the Playstation Portable and Halo 2 respectively, Nintendo tried to get back to basics, using their
E3
Media Briefing to show off the latest iteration of Pac-Man, Pac-Man Vs., exclusively for Gamecube.
Did I mention that Pac-Man is the most recognisable video game character ever created? Not bad for a tiny yellow blob!
For those of you who missed the Google tribute, you can still get in on the fun, as they have preserved the game in all its glory here.
If you Pac-Man-iacs want even more information and news on Pac-Man, why not check out the Official Pac-Man 30th Anniversary website. Wakka, Wakka, Wakka