In an attempt to stop their local library from being shut down, residents in Stony Statford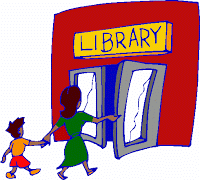 (located near Milton Keynes, in northern Buckinghamshire) protested by borrowing all 16,000 items from the library. To achieve this feat patrons took home the maximum allowance of 15 books, including old manuals and dusty paperbacks. This left the library shelves bare, and at one point nearly 380 books were stamped out for loan every hour. The protest was in order to oppose council plans to close the library as part of budget cuts. This campaign called 'wot no books' was organised by Friends of Stony Statford Library. Read here to learn more.
The final decision will be made by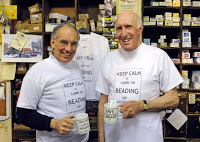 Milton Keynes Council on February 22nd. You can help show support for the library by signing the petition. Merchandise for the library has been designed to help raise awareness, and can be viewed online here
The campaign to save Stony Statford continues on the 5th February when the library takes part in a national scheme by the Save Our Libraries group. The campaign involves libraries holding a read-in between 11am and 12pm.
In the UK right now libraries are facing a 28% cut. This means as many as one in five libraries and one in four full-time librarian jobs are at risk. This comes despite the fact more than 300 million books were borrowed last year and tens of thousands of people use the internet in libraries every day. Read more about the political situation for UK libraries.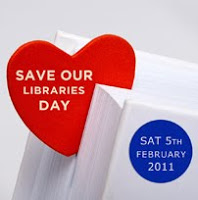 Libraries in Australia don't currently face the same threat as UK libraries, instead funding has increased steadily over the past five years. There is still a need for improvement though, especially while half the Australian population does not hold a library card. Libraries need to be proactive about engaging with the community and display the value of a library. Read more about the situation in Australia here