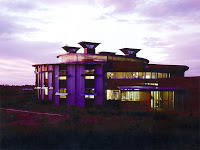 We're very pleased to announce that a full time Library Officer for the Dubbo Campus, Martin Peffer, is now available to assist students with all queries, in addition to the chat and ask a question services provided remotely. Martin is available Monday to Friday from 9am – 5pm and can be found by visiting the main service counter.
Materials held at the Dubbo campus library are now available for borrowing by students and staff based on other CSU campuses. This means you can request items from Dubbo which were previously only available to students and staff based on Dubbo campus. The 'home delivery' option for requests will no longer be available to Dubbo internal students, instead they will now be able to select Dubbo as the 'pickup location.' Holds will be available for 5 working days after notification is sent.
If you have any comments or questions, please don't hesitate to contact us or visit Martin on campus.