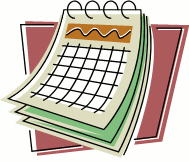 Over the October Long Weekend (1st – 3rd October 2011), most CSU campus libraries will be open Sunday and Monday from 1.30 pm – 5.00 pm providing access to the library collection and basic lending services. The 24 hour areas will continue to remain open for computer and printer access.
Normal services (including Live Chat and our 1800 number) will resume from the 4th of October. Please see the Library Website to view the hours of each Campus.
Don't forget you can still access all our online resources, including Journal Databases, Search@CSU Library, eBooks, and much more from the Library Website.