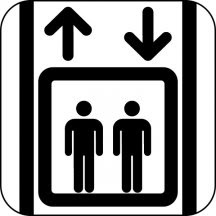 CSU Bathurst will be upgrading the passenger lift in building C03 Learning Commons from today to approximately the 28th November 2011. The lift will not be available during this time.
The 24 hour learning commons space has an entrance without steps from the eastern side of the building (near the teaching rooms) with an accessible car park adjacent to building S7.A temporary service will be provided though student central between 9am-5pm Monday to Friday on the ground floor to enable students who cannot use the stairs to borrow library items.
Thank you in advance for your patience with these circumstances. The works to the lift are vital and will greatly enhance the operation, reliability and accessibility of this lift.